Taking charge of one's health is the surest way to a healthy life, and education is the means to achieve it.
- Dr. Gaétan Chevalier, PhD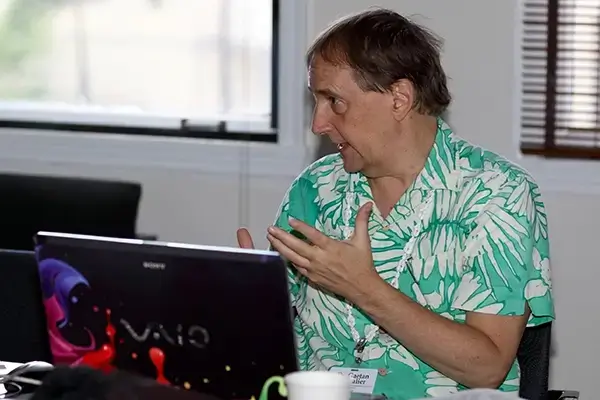 Dr. Gaetan Chevalier is an engineering physicist, professor, author, and research scientist in the fields of fusion and plasma physics, biophotons, biofield, and electrophysiology. He received his PhD in Engineering Physics from the University of Montreal Polytechnic School with specializations in atomic physics and laser spectroscopy. He then spent four years researching plasma physics and nuclear fusion at UCLA and then served as a professor at the California Institute for Human Science (CIHS).
Dr. Chevalier is currently on the research faculty at CIHS, a visiting scholar in the Department of Family Medicine & Public Health in the School of Medicine at UC San Diego, Director of the Earthing Institute, and Research Director at Psy-Tek.
Dr. Chevalier is featured in the following courses:
Follow Dr. Gaétan Chevalier
Meet Other Members of Our Faculty
Talk with an Admission Advisor
Learn exactly how Quantum University can help you realize your career goals.