Quantum University is the world's largest institution of higher learning to provide online degrees and certification programs in holistic, alternative, natural, and integrative medicine based on the science of quantum physics.
Students can earn
bachelor's, master's, doctorate, and PhD degrees
leading to professional board certifications. We are proud to be at the forefront of online learning technologies, including Smart Tab Education, an innovative learning management platform, inspiring online video courses, and engaging teaching materials.
World-class educators and leaders
have come together to create a new innovative curriculum and model of education that incorporates the key concepts of quantum physics. This scientific language explains many alternative healing modalities and fields of ancient and modern medical studies.
Quantum University's mission is to provide health science certificates and degrees in integrative medicine to distance education students pursuing credentials as healthcare professionals in order to become leaders in holistic health management.
Dr. Paul Drouin, a Canadian M.D. and currently Professor of Integrative Medicine, founded Quantum University in 2002. Dr. Drouin has devoted more than forty years to consolidating his knowledge of medicine, naturopathy, acupuncture, homeopathy, quantum physics, and coaching into a model of Quantum Integrative Medicine. He is an ardent promoter of innovative methods of evaluation…
Quantum University was founded by Canadian medical doctor, Paul Drouin. Dr. Drouin was inspired by a new vision of healthcare to create exceptional education in holistic, alternative, natural, and integrative medicine so that students can earn the proper credentials to become certified and respected as health practitioners in order to help individuals and communities in need all around the world.
We believe that everyone must be educated in how to heal themselves and heal others. Our education from renowned faculty members is based on quantum physics, the science that provides a model to understand our universe and, therefore, a model to understand healing. Transform your passion into action, join a movement to change the world, and together we will build a new future for medicine.
Meet Quantum University's Founder
Dr. Paul Drouin, M.D., Doctor of Natural Medicine and Professor of Integrative Medicine, Acupuncturist, and Homeopath, founded Quantum University in 2002. Dr. Drouin devoted more than twenty years to private practice as a medical doctor in Canada, exploring both traditional and complementary methods of healing to further his knowledge of curative, preventive, and integrative medicine. In his book, Creative Integrative Medicine, Dr. Drouin states: "My objective in creating Quantum University was to update the medical and natural curriculum with the last discoveries in Neuroscience and Quantum Physics into a coherent and practical multidimensional model of Integrative Medicine." Dr. Drouin's vision has now evolved into the world's largest institution of higher learning, providing online degrees and certification programs in holistic, alternative, natural, and integrative medicine: Quantum University.
He is also the creator of
Project Noosphere
, a unique online global consciousness accelerator designed to facilitate and support the health of individuals and the whole planet through the power of collective meditation.
Learn from the Best in the World
Quantum University has a one-of-a-kind curriculum with a very distinguished faculty. Our faculty is composed of PhDs, medical doctors, naturopaths, homeopaths, hypnotherapists, aromatherapists, acupuncturists, nurses, biofeedback instructors, and many other types of health professionals and experts.
Quantum University has called Hawaii home since 2007
At Quantum University, we are Building the Future of Natural Medicine
One Student at a Time
Fill out the form below to get instant access to our Admissions Center Knowledge Base that will help answer all of your questions.
The Quantum Family is Growing Worldwide!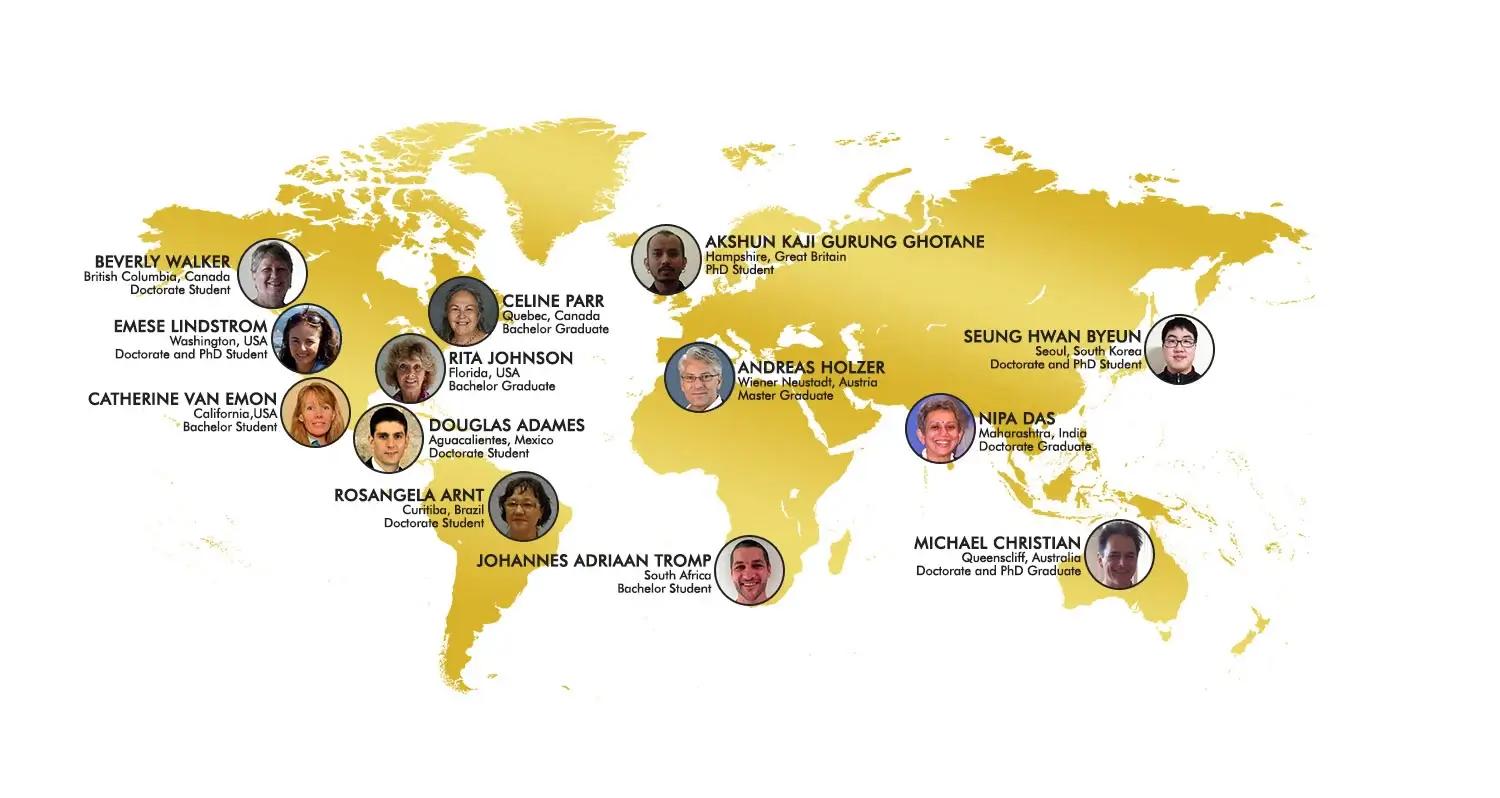 Listen to what Our Students are Saying
Talk with an Admission Advisor
Learn exactly how Quantum University can help you realize your career goals.